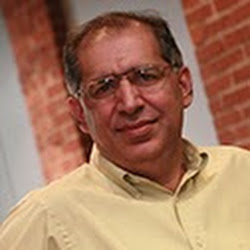 As the CEO of Elliance, I am obsessed with moving the needle for both my clients and Elliance.
People have characterized me as a mountain man and an entrepreneur, who grew up in the Karakorums, the western flank of the Himalayas, not too far from where Greg Mortsenson began his journey for 'Three Cups of Tea'. Growing up near some of the highest mountains in the world instilled a worldview in me for doing few extraordinary things rather than lots of mediocre things.
I founded Elliance so could do what we love. We are passionate about creating authentic interactive experiences and attracting "right-fit" prospects to our clients. We admire brands like IDEO, Google and Apple all of which create insanely great experiences.
Abu Noaman